Searching for the ideal professional development software for your online learning community? Be sure to ask these 5 questions.
In a survey of 34,000 exit interviews conducted in 2016, Work Institute uncovered the top 5 reasons why employees had left their jobs. The top reasons included: career development (22%), work-life balance (12%), management behavior (11%), compensation and benefits (9%), and well-being (9%). 
With career development i.e. opportunities for growth, achievement and security, cited as the number 1 reason employees chose to leave their jobs (and their companies) – it makes a lot of sense for employers to invest in ongoing professional development for their staff. Providing e-learning, or better yet creating an online community of practice (CoP), is a fantastic way to offer professional development opportunities for your people. But you might still be wondering… is e-learning better than traditional face-to-face or classroom learning?
We say "yes!"
Whilst there are many reasons why e-learning is favorable over face-to-face learning, let's break down 5 great advantages for your business.
5 Advantages of E-Learning for Business
With the evolution of learning technology i.e. Professional Development Software, companies can access a number of advantages:
E-learning is cost effective

– you don't need to worry about travel costs, venues, and catering. Furthermore, updates to learning materials can be relatively quick and easy (removing printing costs).

E-learning improves performance, productivity, and personal growth

– as we discussed earlier, people want opportunities to grow but one of the common challenges is having the time to learn when taking time out of their busy work schedule can prove tough. With online training accessibility, employees can take up training during their downtime at work. Furthermore, they don't have to be in the office to do the training either!

E-learning improves learning retention

– E-learning gives us the ability to utilize multiple ways of teaching and learning including video, audio, slides, and

gamification

. In other words, we can make learning a fun and engaging experience.

E-learning allows timely feedback

– Save time and stress by removing the need to do manual evaluations. Let the learning system do the evaluating for you!

Personalise the learning experience

–  Make sure that each and every student learns and achieves to the best of their ability.

Personalized learning technology

allows us to do this.  
Interesting fact: Traditional learning management systems are slowly giving way to professional learning platforms that enable trainers and trainees to interact with each other, and exchange diverse skills and experiences in communities of practice.
Related: Professional Development Platforms: 5 Big Facts That You Need to Know
So we've discussed the benefits of online versus face-to-face, but what other benefits can companies and their employees gain out of online communities of practice? We're glad you asked! Let's take a quick look.
Benefits of Communities of Practice and Virtual Learning Communities
The following benefits were outlined in research paper Communities of practice and virtual learning communities: benefits, barriers and success factors by Gannon-Leary, Pat and Fontainha, Elsa (2007):    
Enhanced learning environment

Synergies created

Capabilities extended to higher level

Knowledge sharing & learning

Gaining insights from each other

Deepening of knowledge, innovation & expertise

Ongoing interactions

Identity development and formation
The key takeaway here? Professional development works best in collaboration with others.
Ready to create a professional development platform and experience the benefits for your business and community? Trial our CMNTY platform for free for 14 days.
What makes a successful community of practice?
Now before you go investing in a professional development platform, you need to ensure that you set yourself up for success with the platform. According to the UK Government Digital Service, here are some of the key elements you'll need to have in place:
Clear purpose – what will the community of practice be used to do?

Creating a safe and trusted environment. Are there guidelines/terms of use in place to ensure that members are treated fairly and respectfully at all times? What are the consequences of any violations that may occur?

Committed core group of active participants

Being motivated

Knowing the needs of participants

Having a clear action plan with activities to meet needs

Blending face-to-face and online activities (where possible)

Active facilitation by community managers and facilitators
Related: How to Get the Most out of Professional Development Platforms
Now that we've discussed the advantages of e-learning, and what makes a successful community of practice, it's time to explore the 5 key questions you need to ask about any Professional Development Software you're currently considering.
Selecting a Professional Development Software: 5 Questions To Ask
1. Are you able to achieve higher engagement?
What good is building a community of practice online if your customers or employees aren't regularly utilizing it and benefitting from the knowledge sharing and learning, right? So when evaluating a community learning platform, make sure that it comes with various functions that allow you to boost user engagement. For instance, does the platform allow you to:
Encourage engagement through online social interaction?

Reward members for achievements using

gamification

?

Auto-notify teams when new courses are available or when there's feedback?
Related: How to Boost Customer Engagement with Community Software
2. Personalization – are you able to control what is shared – to whom, and when?
As previously mentioned, the ability to personalize the learning experience for individual students and student groups is extremely powerful in maintaining student engagement as well as ensuring maximum learning outcomes. The following infographic outlines the various ways that personalized learning can benefit students.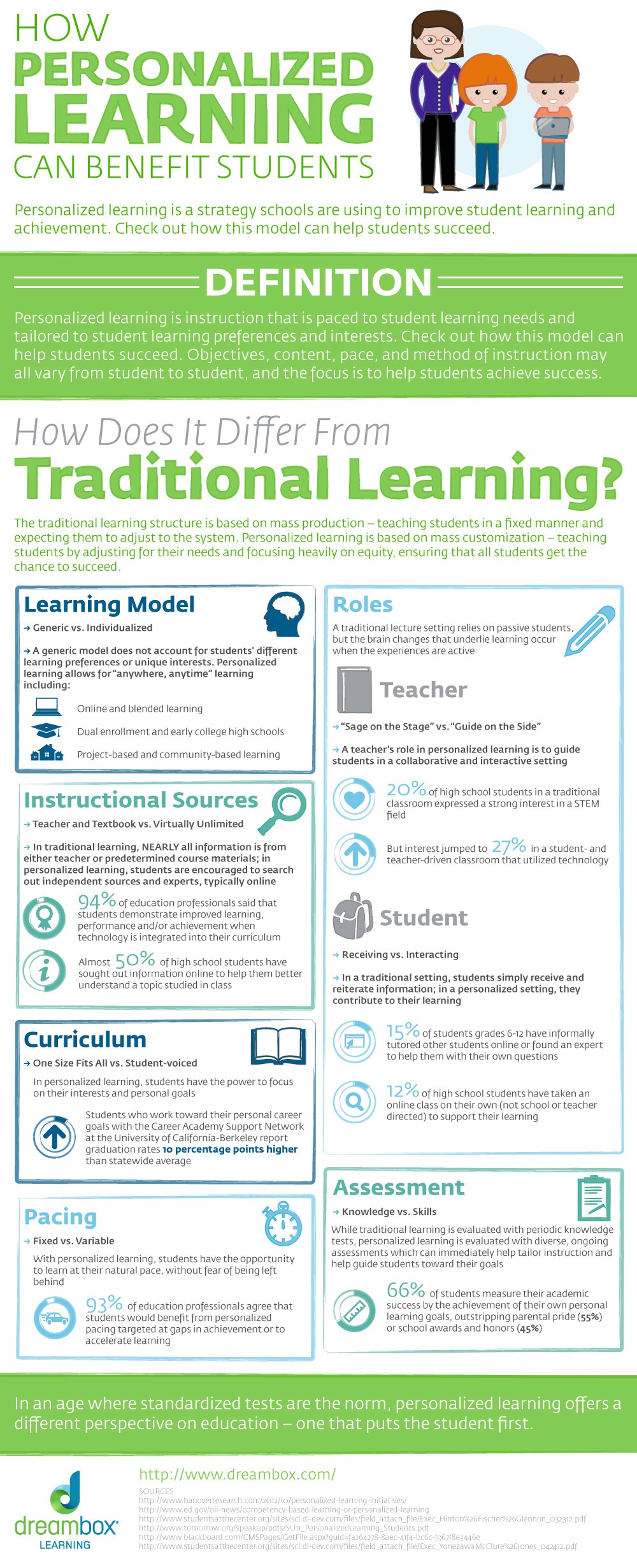 Does the platform allow you to:
Alert teachers and teams about unread posts or overdue training material?

Use permissions to provide the right content to the right people?

Use

dynamic user groups

to unlock new challenges to high achievers?
3. Will your team, and learners, become more efficient?
A quality professional development software should provide you with the ability to leverage time better. That means making it easier and quicker to update training materials, replace the reliance on individual teachers to answers multiple student questions, and provide students with 24/7 access to their training environment and community. Does the platform allow your team to:
Reduce time spent on (re)creating training sessions?

Reduce costs by utilizing peer-to-peer learning?

Increase learning opportunities through "anytime anywhere" online access?
4. Are you able to gain more insights that will lead to better learning outcomes?
"Truthful, timely feedback is important to people. We all want to know how well we are doing whether that comes in the form of praise for a job well done, coaching to improve performance, or even redirection if necessary. I firmly believe that providing clear feedback on a regular basis is the most cost-effective strategy for improving performance and instilling satisfaction. It can be done quickly, it costs nothing, and it can turn performance around fast." –  Ken Blanchard
Having the ability to provide timely feedback is key. As is the ability to collect valuable data over time that can give insights into what's working and what's not, and what needs to be tweaked. Does the platform allow you to:
Get instant high quality and actionable feedback from your team?

Access real-time data on member activity and achievements?

Collect valuable info about over and underperforming teams?
5. Will you have access to great customer support?
What happens if…
You need your professional development platform to do something but you don't know how or where to find it?

A teacher or student encounters a technical challenge and needs help?

You need help setting up your professional development platform?
Are you able to access it quickly and reliably? What are the customers of the platform saying about it? Are they posting reviews that say things like:
"Since signing up I have found the support to be very helpful and encouraging. The platform is easy to use, fun to participate in and inspiring for everyone involved. There are tons of different features and even incentives to get people to participate. I feel confident I made the right choice."
Make no mistake about it, you'll want to ensure that the post-sales support provided by the professional development software provider is excellent.
Related: How Lufthansa Built an Enterprise Innovation Community
Now it's over to you…
We hope that by now you can clearly see that Professional Development Software can save you time, money and energy. Choosing the right platform for your business comes down to first answering the 5 questions we outlined in this post, and then matching your requirements with the best fit available on the market.
Ready to build personalized communities that encourage the exchange of valuable learning experiences? Trial our CMNTY platform for free for 14 days.